See you next year!
We are officially closed for the season, check back in the new year for our 2024 dates and rates!
Join Our MAILING LIST
CAMP FAQ
PARENT & CAMPER INFORMATION
New to Camp?
Are you interested in Hartford County 4-H Camp? Want to make sure you are on our email distribution list? Create your Parent Dashboard profile using the link below.
Current Camp Families
Welcome back! Use the link below to update log into the Parent dashboard at anytime. You can update forms, add a camper, update financial info and more!
With over 30 years of summer camp experience, we are excited for an amazing 2023! The bios below will help introduce you to each director.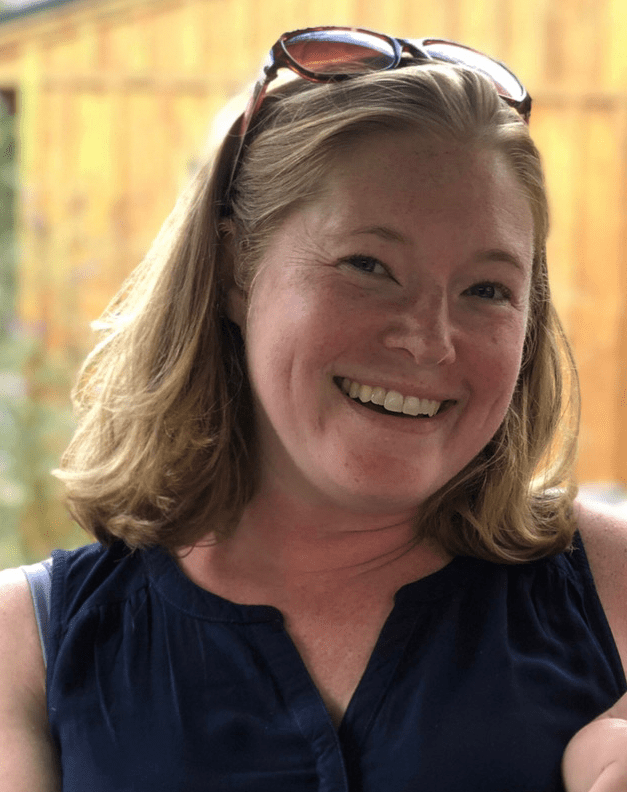 Jenn paragone
Camp Director
"I am so honored to be the Camp Director at Hartford County 4-H Camp! Camp is a such a special place for me and my family. I have been a camper, counselor, staff member, board member, and all 3 boys are currently campers or counselors. I lover seeing the magic of camp on the faces of campers, counselors, and staff. I am proud to be a part of Hartford County 4-H Camp. I am looking forward to seeing the smiles on the faces of campers. All the work behind the scenes during the off-season can be exhausting, but it is well worth it when you see how happy campers are to be at camp!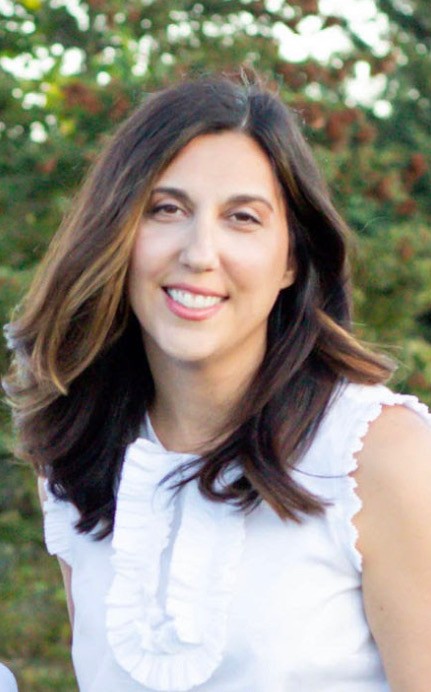 Lis Diemer
Camp Director
My first summer at camp was in 1993 when I came with one friend. The next summer I attended the "Two Weeker" session and just kept coming back. As a staff member I taught street hockey and newspaper and was the Girls Cabin Coordinator. After taking a few summers off I retured as the Associate Camp Director and then the Director. I stopped when I had my son, Dylan, but joined the Board of Trustees. I am looking forward to helping to create lifelong memories and friendships for this summer's campers, counselors and staff as I take on a director role again this summer!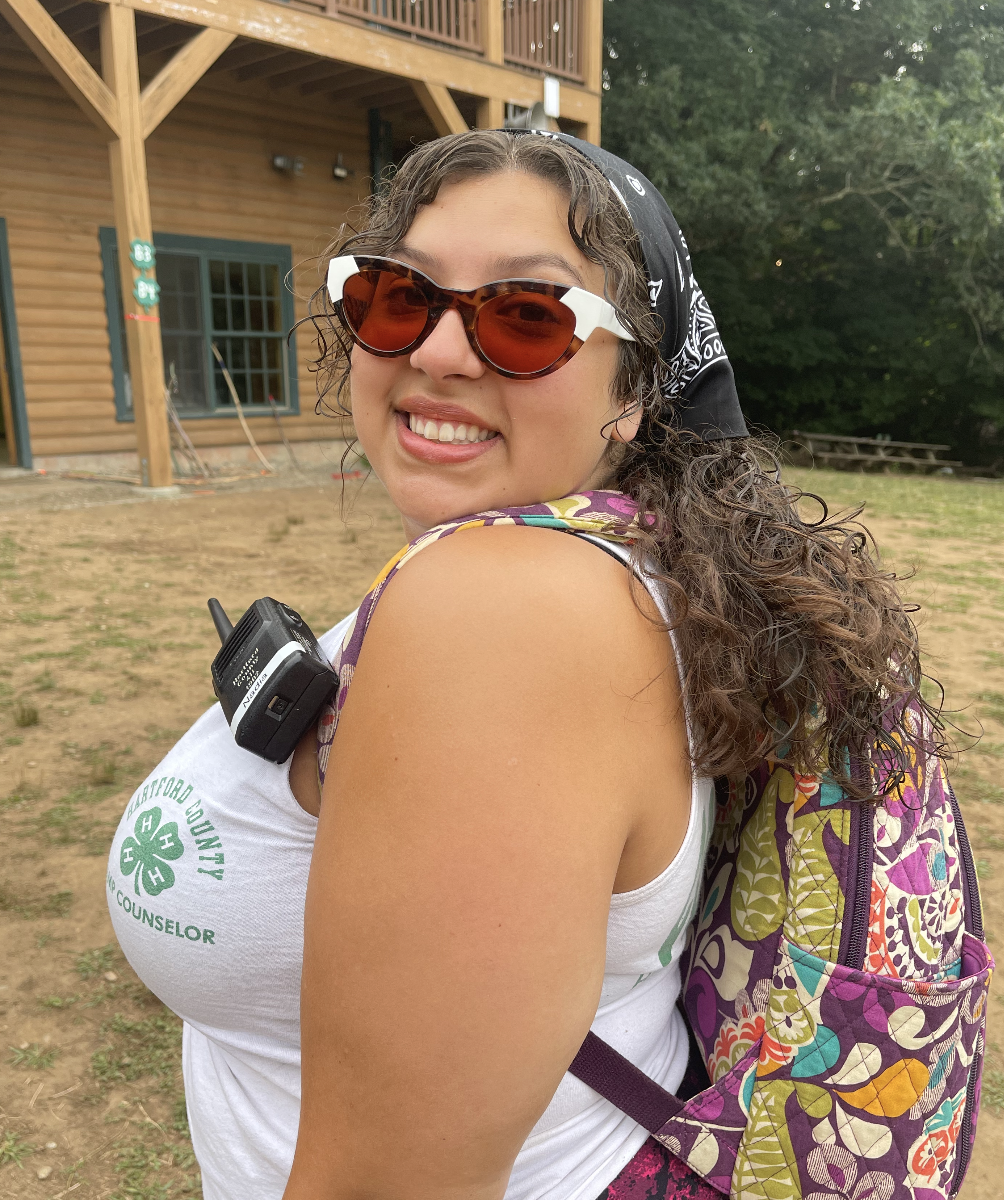 NADIA WENTZELL
Associate Director
Hi I'm Nadia! I am the Associate Director at Hartford County 4-H Camp. I help Jenn and Lis plan and run camp, we are a dream team! I also run the Teen Counselor Leadership Training Program. I love cheese, reading, and squirrels. Camp is my favorite place in the world and I am so excited to continue to make the best better this summer!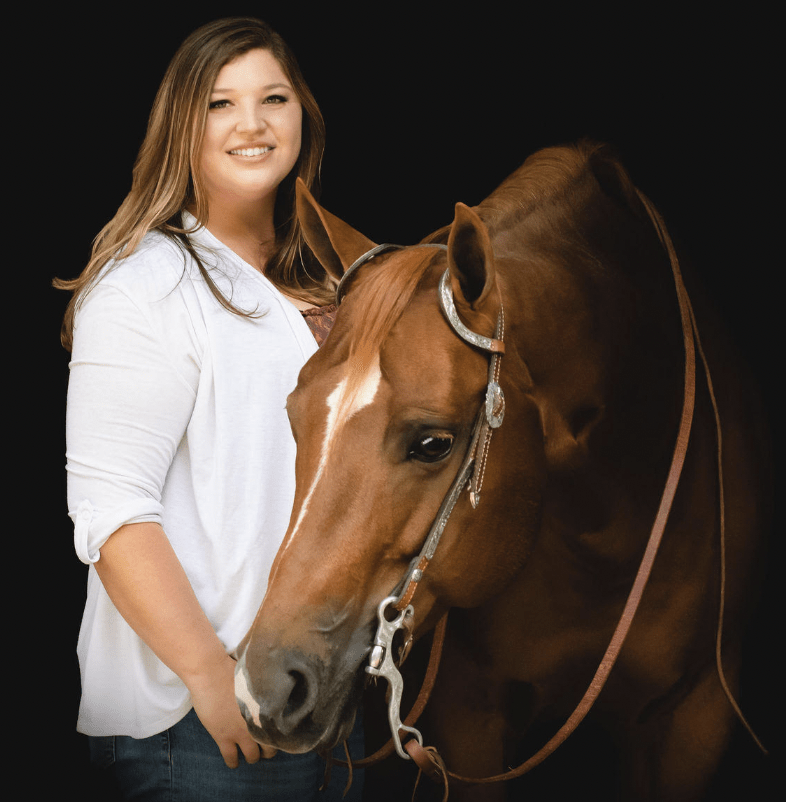 ADDISON TOMANELLI
Bring Your Own Horse Week Director
Addison grew up in Connecticut riding and competing in the local AQHA circuit before heading to Cazenovia College. She graduated with her B.P.S in Equine Business Management along with her Certificate in Equine Reproductive Management. During her four years there she was a member of the western IHSA riding team. After graduation, Addison was a barn manager for a busy boarding, lesson, and sales barn before returning home to Connecticut to join the staff of an equine sports medicine practice as an equine ambulatory veterinary technician. Addison is now a barn manager and assistant trainer at Skyz the Limit Performance Horses in South Windsor.
Addison is excited to return for her 3rd summer as director and to continue to add some fresh ideas and get more people involved in horses.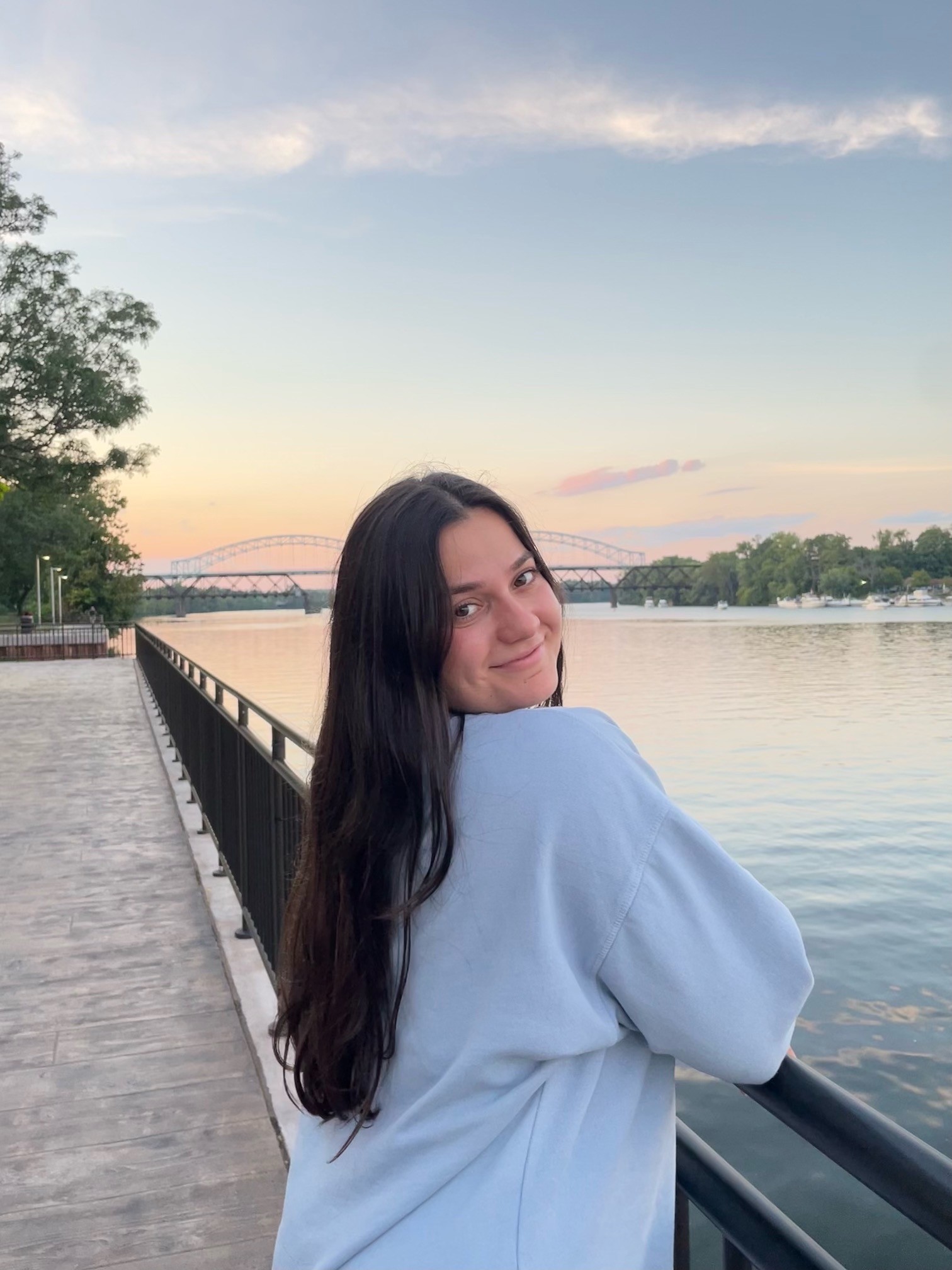 Tori Tucker
Cabin Coordinator
Hi, I'm Tori and I am one of the Girls Cabin Coordinators this summer! I have been coming to 4-H Camp for 14 years, ever since I was 9 years old. It was always a dream of mine as a camper to become a staff member and I feel so grateful for getting to do this for a 4th summer! I am looking forward to creating new bonds with campers and counselors this summer as well as seeing all of the familiar faces!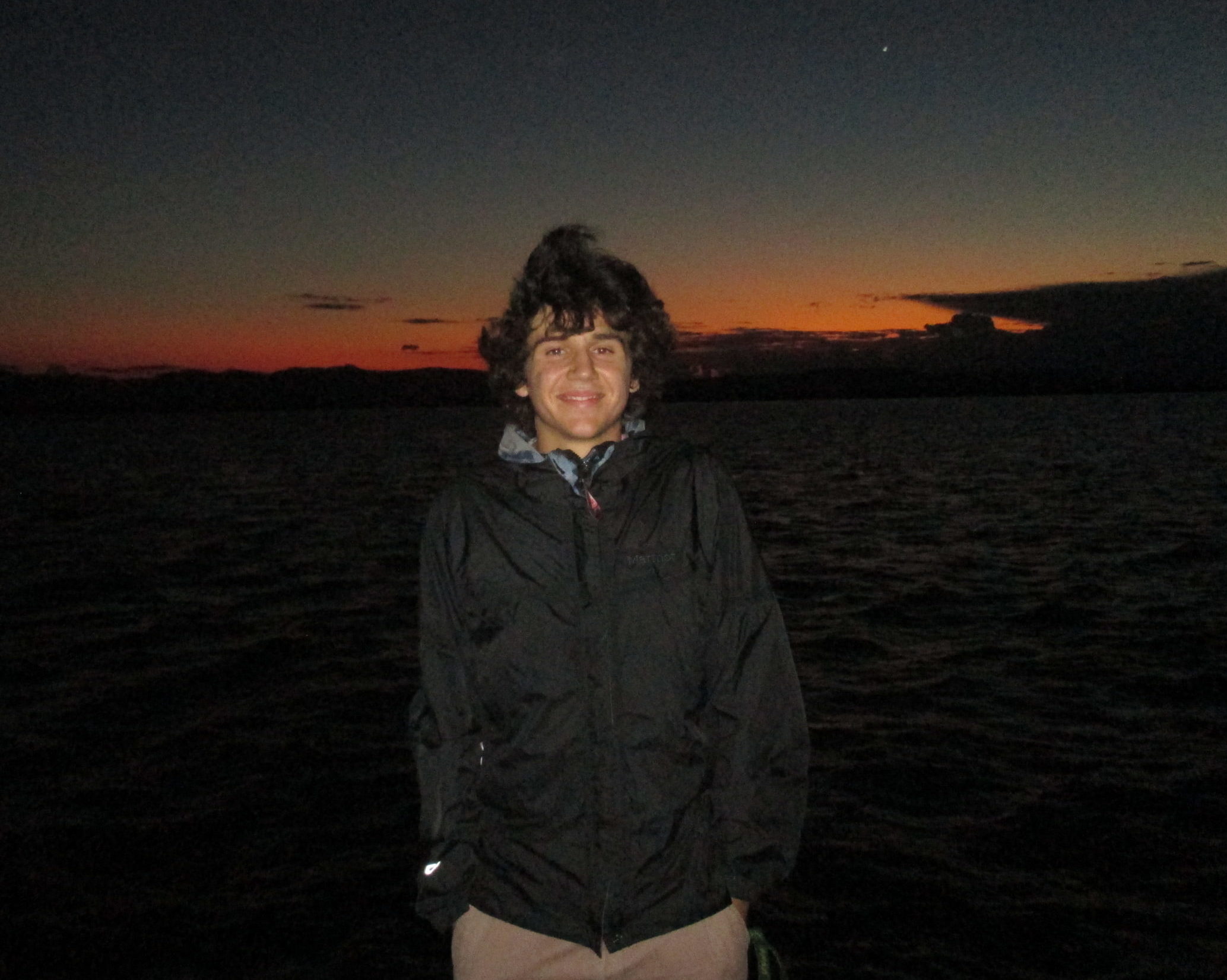 Tim Smith
Cabin Coordinator
Hello everyone, my name is Tim, and I will be the boys cabin coordinator this summer! I am super excited to spend my 8th summer at camp with all of you amazing campers, counselors, and staff. I look forward to all of the games of water polo, sleep-outs, programs, and most importantly: THE DANCE! I know this summer will be just as great at my last seven and I can't wait for everyone that is coming this summer to have the experience that I come back for year after year. See you at move in!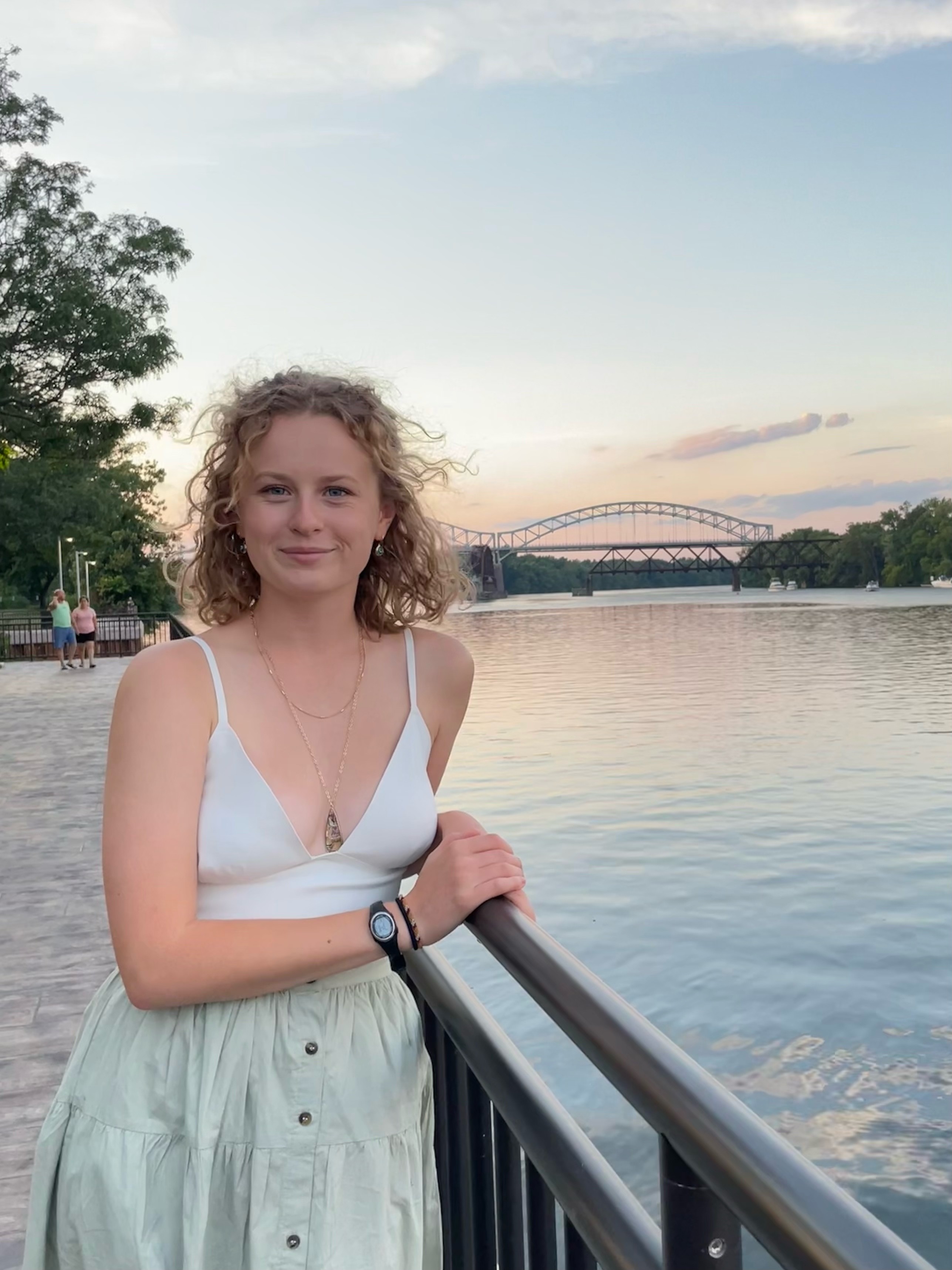 Maeve Collins
Cabin Coordinator
Hi all, my name is Maeve and I am one of the Girls Cabin Coordinators! This will be my 12th year at camp and my 3rd year on staff. I'm thrilled to spend another amazing summer with all of the campers and counselors and I can't wait to make memories with everyone in the cabin area and all around camp! One fun fact about me is that I once caught a fish with my bare hands in the camp pond!
Need help or have questions? Submit a help desk ticket!
Our staff will do our best to get back to you as quickly as possible. Please provide as much information as possible so we can best answer your question and provide support. Thank you for choosing Hartford County 4-H Camp!
Request Help
STAFF & COUNSELOR INFORMATION
Interested in applying for Staff? Check back in next year for the general staff application for 2024.

Attention teen counselors: The counselor application window is currently closed. Leave a help ticket for the associate director with any questions!
Job Openings
Interested in working at camp this summer? Review our current openings now.
Teen Counselors
Learn more about what it takes to be a Teen Counselor at camp!