TEEN COUNSELOR INFORMATION
Wondering if you have what it takes to be a Teen Counselor at 4-H camp?
Can you embrace these key traits?
Desire and willingness to make a positive impact and be a positive role model for young campers.

Enjoy working as part of a TEAM

Enjoy challenges & NEW adventures

Enthusiastic & s

ensor of humor
Patient, Flexible, & Creative!
Love of camp!
Being a Teen Counselor is a lot of fun, but is also a demanding role! Are you ready?
Leadership and Responsibility
You'll be living and supervising campers in cabins (some who have never been away from home before). You'll also attend to the care and well-being of each camper.
Compassion and Communication
You'll assist Staff with activities, afternoon and evening programs, and help with tribe responsibilities- which include daily chores!
Enthusiasm and Initiative
You'll actively participate in all recreational afternoon and evening programs. Many counselors think this is the best part!
So what's next, now that I want to be a Teen Counselor?
Are you at least 15 years as of Jan 1st 2023?
Log into the Parent Dashboard

Select Enrollment and add the option for Counselor Training (do not select a regular camp session)

Complete your application which is under FORMS.

First time applicants will need to upload a letter of reference.

There is an application fee due when you submit
**The deadline to apply is April 1st, 2023**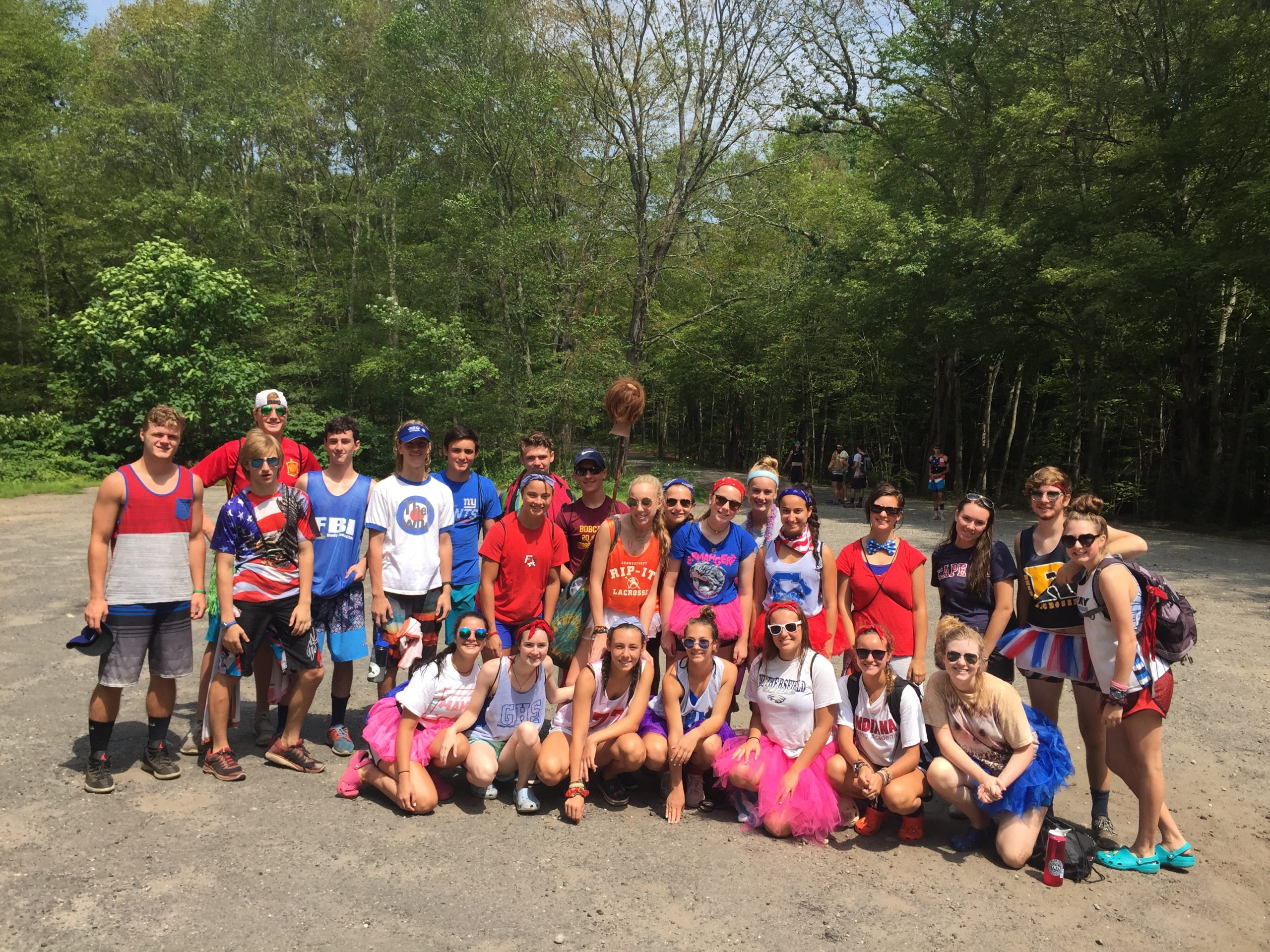 Counselors: You must be at least 15 years old by January 1st, 2023 to apply.  If you were born between September 1, 2007 and December 31, 2007 you have the choice to be a counselor or a camper. If you were born after December 31, 2007, you must be a camper to spend a week at camp.  If you are 18 years or older prior to your session at camp you will need to complete a background check in order to participate.
Teen Weekends: Each fall, we hold a Teen Weekend at camp. If you're age 14 through 17, you'll get an email invitation before the Weekend.  Everyone sleeps in the cabin area so bring lots of warm clothes. The Weekend is full of fun activities, like walks to the pond, games, a dance, a talent show, dodgeball, football, movies, and lots of hanging out with friends.
Need help or have questions? Submit a help desk ticket!
Our staff will do our best to get back to you as quick as possible. Please provide as much information as possible so we can best answer your question and provide support. Thank you for choosing Hartford County 4-H Camp!
Request Help